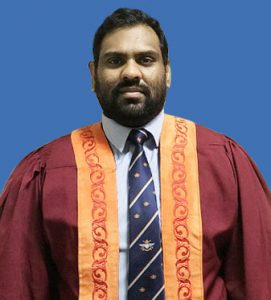 Internal Quality Assurance Cell of Faculty of Allied Health Sciences (IQAC-FAHS) was first established in 2020 with the guidance of Snr.Prof RN Pathirana with the intention to build and ensure the practice of quality culture at faculty level. It is meant for planning, guiding, and monitoring Quality Assurance (QA) and Quality Enhancement (QE) activities at the Faculty of Allied Health Sciences (FAHS), General Sir John Kotelawala Defence University (KDU). 
The term 'quality' implies the highest standards and relevance of academic programmes, research, and services of the faculty. Through the establishment of the IQAC will enable the FAHS to 
institutionalize a culture of quality assurance (QA) in accordance with the national guidelines and international practices.
ensure that the university procedures are aligned with the UGC guidelines and national requirements.
develop and maintain favourable public and peer perception of the university, through improved quality of education, research, and services of FAHS-KDU, based on the consistent practice of quality assurance procedures.
Dr SP Senanayake
IQAC Chair
Faculty of Allied Health Sciences
2022|2023
Vision
High quality education, research and training in the fields of health care that are complemented to the international standards for undergraduates of FAHS
Mission
Continuous monitoring and improvement of the academic practices and administrative matters directly affecting academic activities in degree programmes conducted by FAHS-KDU and achieves academic excellence through quality assurance mechanisms in terms of education, research and services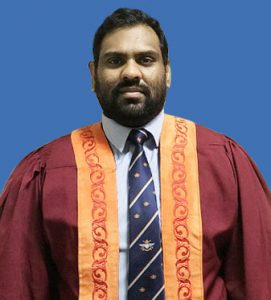 Dr. SP Senanayake
Chairperson
Senior lecturer Gr. II
Department of Basic Sciences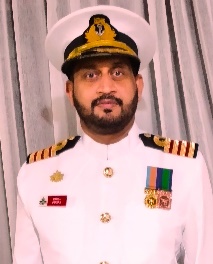 Surg.Cpt. Dr. NRP Perera
Dean – FAHS
Senior Lecturer Gr. II

Snr. Prof. RN Pathirana
Advisor
Senior Professor
Department of Pharmacy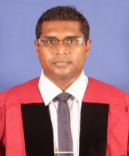 Mr. ARN Silva
Coordinator, Department of Basic Sciences
Senior lecturer Gr. II
Dr. CB Ranaweera
HoD, Department of Medical Laboratory Sciences
Senior lecturer Gr. II
Dr. AMHJ Halahakoon
HoD, Department of Pharmacy
Senior lecturer Gr. II

Dr. HPM Dabare
HoD, Department of Physiotherapy
Senior lecturer Gr. II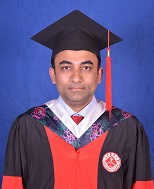 Dr. WM Ediriarachchi
HoD, Department of Radiography and Radiotherapy
Senior lecturer Gr. II
Dr. MPKW Abhayasinghe
HoD, Department of Nursing and Midwifery
Senior lecturer Gr. II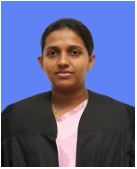 Dr. AWMKK Bandara
Department Representative
Department of Basic Sciences
Senior lecturer Gr. II

Mr. SADCS Senavirathna
Department Representative
Department of Physiotherapy
Senior lecturer Gr. II

Mr. NRM Nelumdeniya
Department Representative
Department of Pharmacy
Senior lecturer Gr. II
Ms. MMK Peiris
Department Representative
Department of Medical Laboratory Sciences
Lecturer (unconfirmed)
Ms. DMND Senevirathne
Department Representative
Department of Nursing and Midwifery
Senior lecturer Gr. II
Ms. LHMIM Herath
Department Representative
Department of Radiography
Senior lecturer Gr. II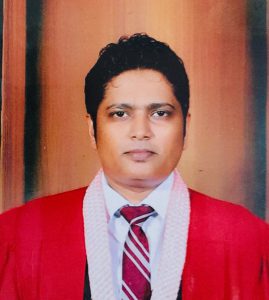 Mr. R Tudugala
Department Representative
Department of Radiotherapy
Lecturer (probationary)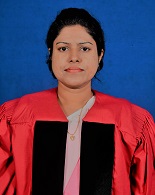 Ms. MHR Sandeepani
Senior Assistant Registrar
FAHS

Mr. Rahal Widanagamage
Chairperson, Curriculum Development and Review Committee
Senior lecturer Gr. II
Dr. V Ramanathan
Chairperson, Faculty Internal Research Screening and Monitoring Committee (IRSMC)
Senior lecturer Gr. II
Dr. MPKW Abhayasinghe
Chairperson, Student Counselling Committee, FAHS
Senior lecturer Gr. II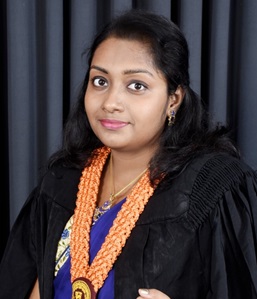 Ms. FMD Chellapillai
Convener
Department of Physiotherapy
Lecturer (probationary)
Chairperson
Dr Sameera Senanayake
sp.senanayake@kdu.ac.lk
Convener
Ms FMD Chelllapillei
chellapillaifmd@kdu.ac.lk
IQAC-FAHS
iqac.fahs@kdu.ac.lk