Welcome to the Faculty of Allied Health Sciences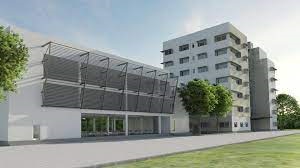 Faculty of Allied Health Sciences (FAHS) was established in November 2012 as the seventh faculty of General Sir John Kotelawala Defence University (KDU) and was initially housed in the Faculty of Medicine building in Ratmalana. The faculty shifted to its newly constructed state of the art building at Werahera in November 2014.
The FAHS had its first intake of students admitted in January 2013 to its undergraduate courses in Nursing, Physiotherapy, Pharmacy, Medical Laboratory Sciences and Radiography. In addition to the majority of civil students, there are foreign students, military personnel and lateral entry students from the Ministry of Health. The students participate in uninterrupted academic learning while enjoying the personality development, welfare and recreational facilities available at Werahera and Ratmalana under the guidance, mentorship and coaching of the KDU staff.
The graduates passing out from the FAHS will be able to provide professional healthcare in a highly disciplined and friendly manner.
Department of Nursing & Midwifery
Department of Physiotherapy & Occupational Therapy
Department of Radiography & Radiotherapy
Department of Medical Laboratory Sciences
Department of Basic Sciences
Department of Multidisciplinary Sciences